Funerals are an inevitable part of life, and they can be quite expensive. The financial burden associated with funeral expenses can cause additional stress and worry for grieving families. By planning for these costs in advance, individuals can ensure that their loved ones are not left with a significant financial burden during an already difficult time. In this article, we will explore various funeral expense coverage options provided by life insurance policies to help you make an informed decision about the best way to prepare for this important aspect of end-of-life planning.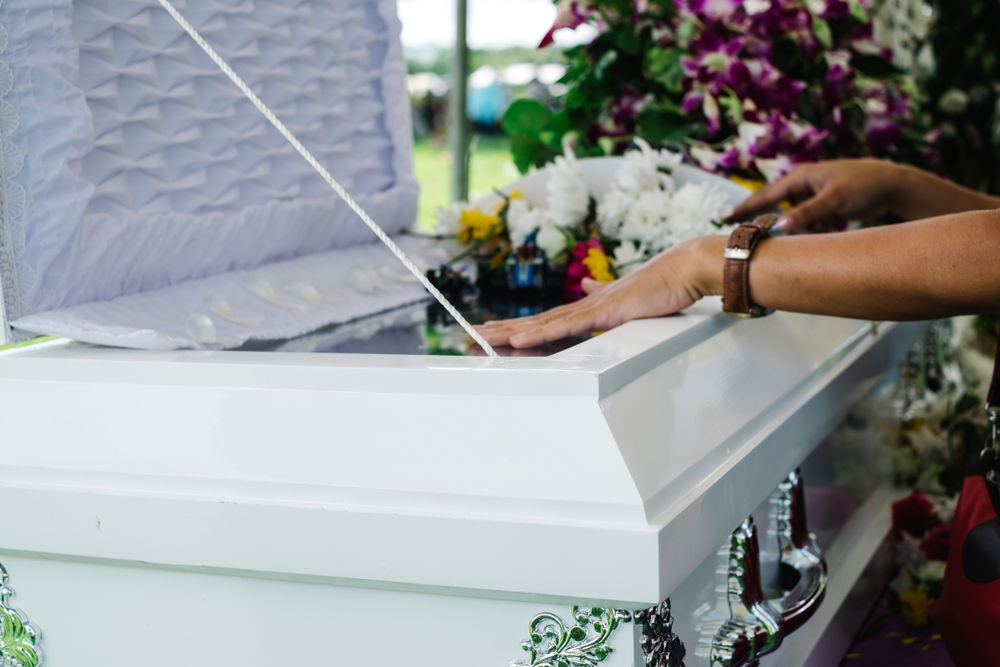 Understanding Funeral Costs
Funeral expenses can range from $4,000 to $15,000 or even more, depending on various factors, such as the type of funeral service, the location, and any additional services required. Costs typically include burial plots, coffins, grave markers or headstones, funeral home or chapel services, and funeral director fees. Additional expenses may comprise flowers, limousine rentals, catering services, and certain legal fees.
Funeral Expense Coverage Options
Several plans and financial products can help individuals pay for or arrange funeral expenses in advance, easing the financial burden on their families. Here, we will discuss three main options: Pre-Paid Funeral Plans, Funeral Protection Insurance, and Funeral Bonds.
Pre-Paid Funeral Plans
Pre-Paid Funeral Plans are purchased directly from a specific funeral director or company. These plans allow individuals to choose the services they want, such as the type of coffin, headstone, and other items. By paying for these services in advance, individuals can lock in the cost, protecting against rising expenses. Pre-Paid Funeral Plans often have installment payment options but usually require an initial down payment.
However, there are some drawbacks to these plans. They are not "portable," meaning that if the individual moves to a different area, the plan may not be usable in the new location. Additionally, most of these plans are non-refundable. There is also a risk that if the funeral company goes out of business, the individual may lose their investment and have no usable plan.
Funeral Protection Insurance
Funeral Protection Insurance is a specialized life insurance policy designed to cover funeral expenses. This type of plan is not locked into a specific funeral company, providing portability and flexibility. Insurance companies are also well-regulated, reducing the likelihood of losing one's investment. These policies are available to everyone without medical underwriting and are designed to pay beneficiaries quickly.
On the downside, the insurance coverage amount is fixed and may not be sufficient to cover the actual expenses of a future funeral. These policies typically have a one-year waiting period before covering death due to illness, and the monthly premiums may increase as the individual ages.
Funeral Bonds
Funeral Bonds are investment vehicles designed to provide for future funeral expenses. They are available from insurance and investment companies and, like insurance policies, are portable and protected by government regulations. Individuals can select the value of the bond and pay for it upfront or in installments.
However, there is no protection from inflation with Funeral Bonds, meaning that the bond amount may not be sufficient to cover future funeral costs. If the individual has not finished paying the installments when they pass away, their family will not receive the full value of the bond.
Conclusion
Planning for funeral expenses is an essential part of end-of-life preparations. By understanding the different options available, such as Pre-Paid Funeral Plans, Funeral Protection Insurance, and Funeral Bonds, individuals can make informed decisions to ensure their families are not left with a significant financial burden during a challenging time. Carefully consider the advantages and disadvantages of each option to choose the best solution for your unique situation and provide peace of mind for both yourself and your loved ones.