In Australia today, a life insurance policy is available to most seniors. Even if you're a permanent resident or not, you may be eligible for life cover, provided you don't have pre-existing conditions. Although you may be required to take a medical exam, the process is similar to that of other countries.
Worry less if you've been surfing the web to get a glimpse of the most important things about life insurance or how to save cost and get a good value. This article will walk you through the most important things to know on how to save costs. Not only is that, but we are keen to compare the companies in Australia and different parts of the world. Are you ready to explore this? Continue reading.
Types of Life Insurance You Need To Know
Life insurance lasts for the remainder of one's life. So, before applying for a cover, it's always necessary to know the kind of life insurance available. This is because; there are many ways in which your life can change unexpectedly. Besides, your age, profession, and health history are contributory factors. Not to talk much, but below are some of Australia's life insurance policies and beyond.
Income Protection Insurance
If you rely on your salary or income for day-to-day living expenses, this insurance can reassure you'll keep living comfortably. Even if you're forcefully stopped from work due to illness, accidents or major trauma, you and your family can live comfortable with Income protection insurance.
Meanwhile, in Australia, for example, you can expect a benefit between 75% and 85% of your regular income. But in other countries, it's always a fixed percentage of your income until you're able to return to work (always 75%).
Trauma Insurance Cover
This is quite different from income protection insurance. Here, you're being paid lump sum benefits on the diagnosis of a traumatic medical condition. For instance, if an individual is diagnosed with a stroke, they would be given this insurance to focus on their recovery. The general age requirements are 18 to 64, and it allows you to:
Pay for any home innovation or modification to suit your lifestyle
Pay for rehabilitation or therapy costs or any special medical care
Avoid physical or financial stress that has to do with bill payment

TPD Insurance Cover
Total permanent disability is a condition whereby an individual can no longer work due to injuries. In this case, the insurance companies pay out lump sum benefits accordingly. The benefit covers payments to clear debts, provide for the family, and medical costs if the person is permanently disabled.
Term Life Insurance Policy
The word 'term' makes it easy to understand what this insurance entails. It provides coverage for a specific period, usually twenty years. Sometimes, it could extend but won't be more than thirty years. The term life insurance pays a lump sum on your death and a severe illness.
In addition, it's one of the most popular life insurance. This is because; it is affordable and provides policyholders with financial assistance and maintenance of one's business. It will not only be a replacement for lost income but also help during financial difficulties.
Whole Life Insurance Policy
Unlike term life insurance, the whole life policy offers a cash value and lifelong coverage. Although it might cost five to fifteen more than the term, but the tax, interest, and benefits differentiate it from the previous. In other words, it pays more than just death benefits; it also offers life benefits.
Comparing Life Insurance from Different Companies
A life insurance package may be one of your best decisions. However, finding companies that provide the best insurance package might be daunting. With more than 27 registered insurers, you may want to know the benefits and why they're different from each other.
Below is a breakdown analysis of the best life insurance companies by market share.
1. TAL Life Limited
As of today, we verify that TAL has a lot of Australians live insured than other providers. They have been the best for three years in a row. Not only do they have a 27% market share, but you can get up to 15% off TAL's Health Sense program.
2. Zurich
Having ranked second with a market share of 14.1%, Zurich has a minimum cover of about $50,000. Here, you can get your first month free and a 10% discount afterwards. On the flip side, you may not get a child benefit and TPD option.
3. Securian Financial
Securian Financial, formerly known as Minnesota Life Insurance Company, is one of America's best life insurance companies. They offer a broad range of insurance, retirement solutions, and permanent life policies. Their insurance term is within a fixed duration of 10 to 20 years.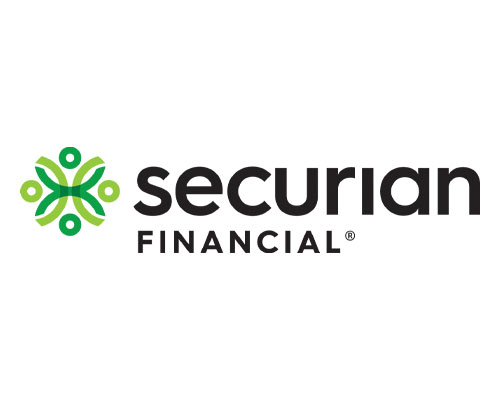 4. AIA Australia Limited
AIA Group is the largest Hong Kong-headquartered company on the Hong Kong stock exchange. It has over 18 markets worldwide, with protection covering over 3 million Australians. AIA's common built-in benefit includes complimentary family expenses, free interim accidental death cover, and financial planning reimbursement.
Some Important Things to Save Costs & Get a Good Value for Price
Consider what you have in place and access your financial situation
Get term life insurance quotes to compare with whole life
Know what would affect your life insurance rate
Always compare insurance companies to know the best rate
Always pay attention to guaranteed vs non-guaranteed parts of your policy illustration
Final Verdict
The age and gender of the policyholder can affect the premium rate and life insurance cost. For example, men that purchase a life insurance policy of $300,000 would likely pay a premium rate of $250 for 10 to 30 years. On the other hand, women might pay $180 for the same condition. Therefore, it's always advisable to purchase a life insurance policy earlier than fifty years.