We all know to constantly moisturize to help prevent aging. Many of us treat acne, uneven skin tone and various other cosmetic skin issues. Whether you're older or younger, it's never a bad idea to incorporate anti-aging products into your skin care regimen. As we get older, the skin becomes thinner and we lose collagen and elastin in our faces. There are many products people can use to start combatting those aging issues so that fine lines and wrinkles won't become an issue prematurely.
The following are dermatologist recommended products to help fight these skin aging issues.
For the Best Overall Anti-Aging Cream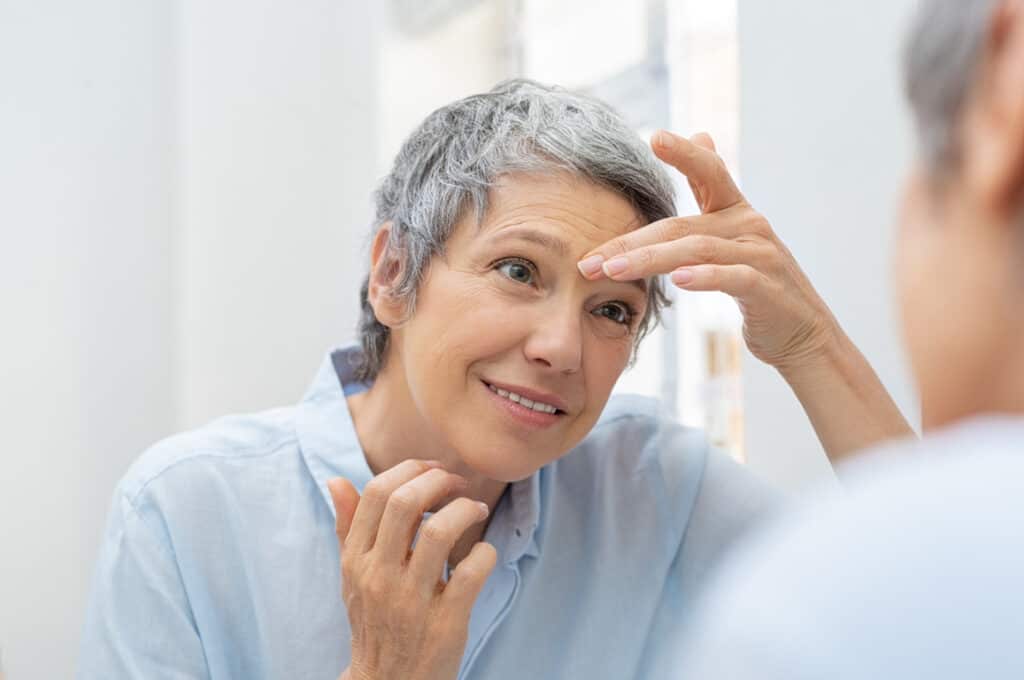 RoC Retinol Correxion Deep Wrinkle Anti-Aging Night Cream
It's commonly agreed upon by dermatologists that the vitamin A derivative retinol is the most potent ingredient when it comes to getting rid of wrinkles. More ingredients that make a huge impact on aging include SPF, antioxidants, acids and peptides. But this particular night cream can make a huge impact when used as a nightly routine. Here is what one dermatologist had to say about it: Dermatologist Marnie Nussbaum concurs that retinols are the "gold standard" and "one of the hardest working products — the MVP — in your beauty arsenal" for treating aging skin. That's because retinols can help increase cellular turnover and encourage the formation of new skin, as well as the production of collagen and elastin, all of which help to reduce fine lines and wrinkles, according to Nussbaum.
For the Best Drugstore Anti-Aging Cream
Olay Regenerist Anti-Aging Face Moisturizing Cream
Pretty much any moisturizer you get and regularly use can be extremely helpful to prevent skin from aging poorly, however there are moisturizers that have the perfect ingredients for rejuvenating aging skin. This cream claims to hydrate skin to improve elasticity and firm skin for a lifted look. It contains skin-plumping Amino-Peptide Complex II, this cream moisturizer smoothes and corrects the look of fine lines and wrinkles. In the description, it says it should begin to after just 4 weeks; reducing the look of up to 10 years of wrinkles. Dermatologists like this cream for its thicker consistency and the fact that it's loaded with hyaluronic acid which is great for retaining moisture. Experts agree this is one of the best drugstore options.
For the Most Versatile Anti-Aging Cream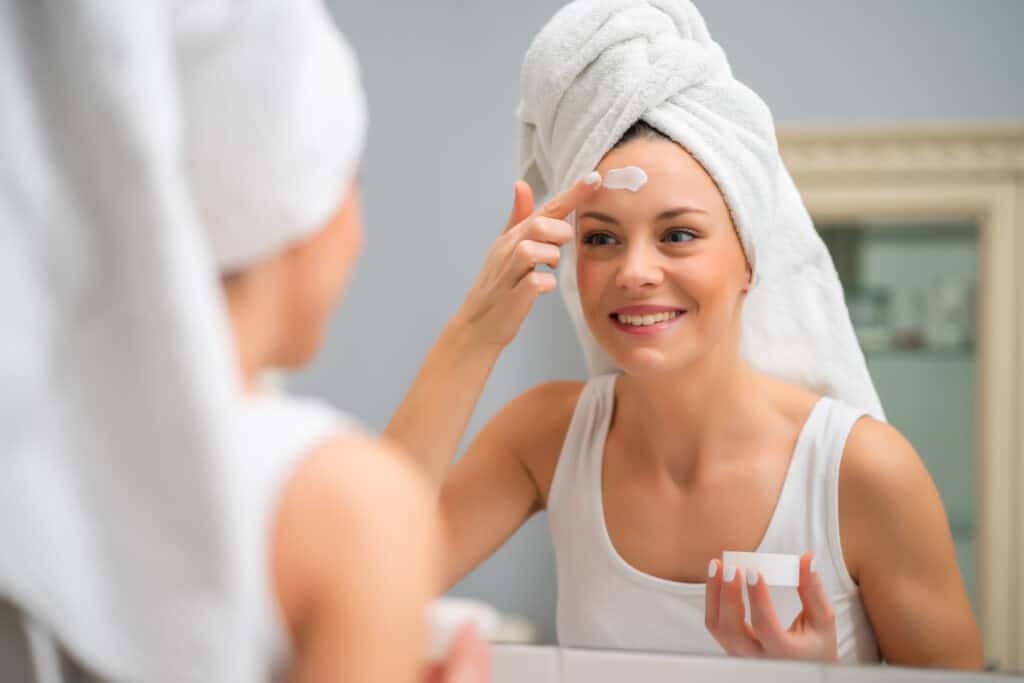 Revision Skincare Intellishade with SPF
One of the most important aspects of skincare and anti-aging routines will always be protection from the sun. Incorporating an SPF into a skincare regimen is going to have positive long term effects on skin. This particular product is great because it is a very versatile product and covers a lot of bases. It is a moisturizer, SPF, and it is tinted, so it can provide a bit of coverage to give users the even skin tone they like with foundations. Dermatologists agree that this product can do three important things: protect, correct and hydrate.
For the Best Peptide Anti-Aging Cream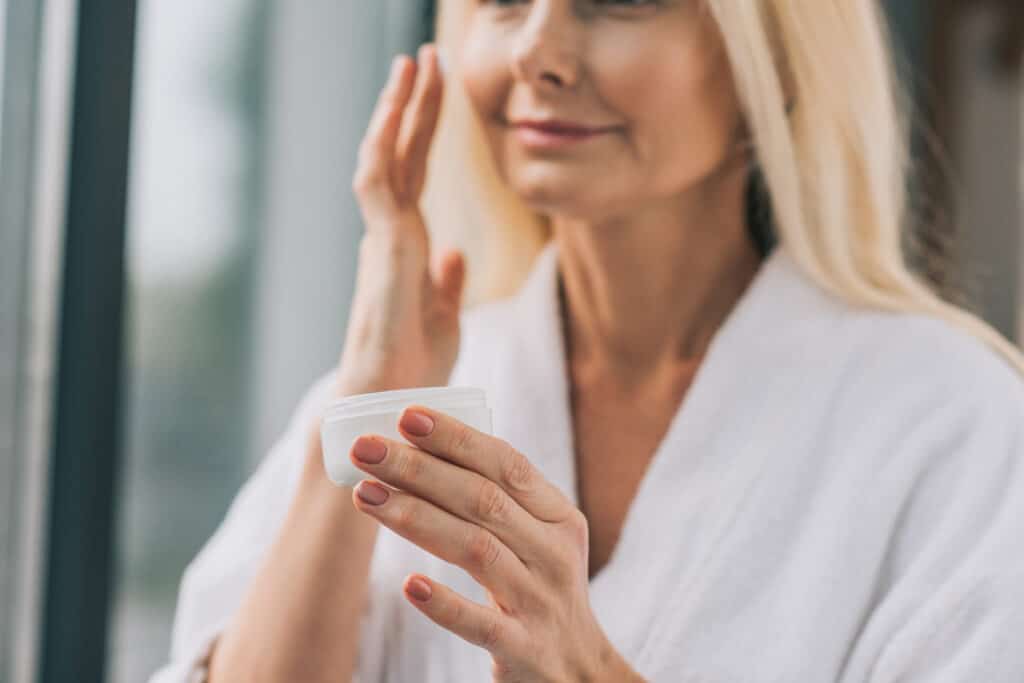 Peter Thomas Roth Peptide 21 Wrinkle Resist Moisturizer
We mentioned peptides briefly, but this product really highlights the importance of peptides in skincare. Peptides are amino acids that are the building blocks of certain proteins needed by the skin, like collagen and elastin. Using a serum or moisturizer that contains peptides can lead to firmer, younger-looking skin, and maybe even fewer breakouts. Here's the description this company provides: "An unprecedented amount and array of 21 Peptides and Neuropeptides allows the multi-action serum and moisturizer to effectively treat every area of the face and neck. Enhanced by cutting-edge Gamma Proteins, these formulas help improve the look of fine lines, wrinkles, elasticity, radiance, uneven skin tone and texture."
For the Best Anti-Aging Cream for Sensitive Skin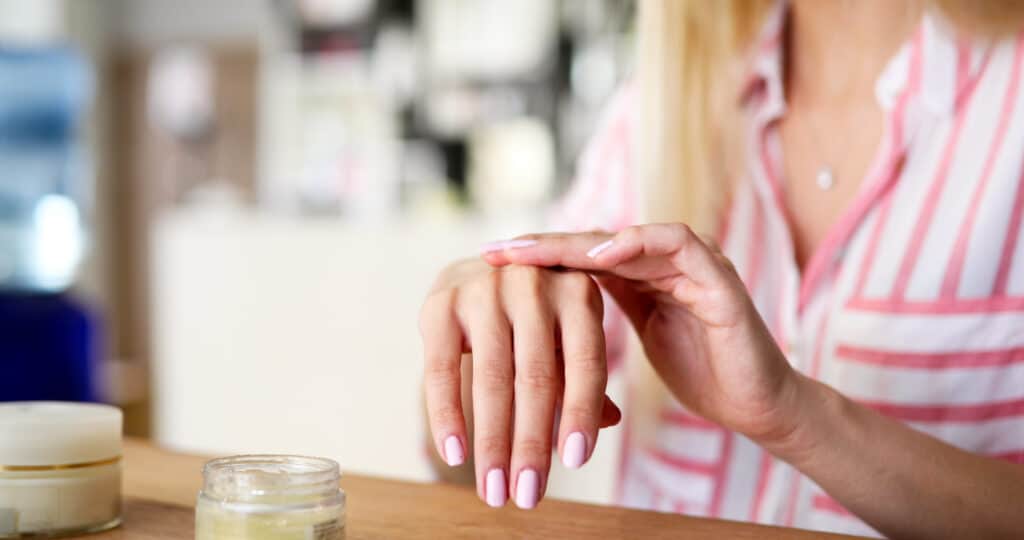 Avène Eau Thermale RetrinAL 0.1 Intensive Cream
A large number of people struggle with sensitive skin- so some products may be a bit too harsh. But that doesn't mean people with sensitive skin are doomed to rapidly aging skin. Products like this cater to those who find other products and chemicals too harsh. The product is formulated with retinaldehyde, which, while gentler than traditional retinol, is still an effective active ingredient. It also contains antioxidants to protect sensitive skin from free-radical damage. Try this out and you will notice a difference in the appearance of deep wrinkles and furrows while smoothing and renewing skin.
While all of these products will help and are recommended by a dermatologist, it is also important to live a healthy lifestyle in order to reduce skin aging. Exercising, hydrating, no smoking and other lifestyle changes paired with these dermatologist recommended products can majorly affect how quickly your skin ages. And ladies, don't forget to treat the neck and chest area as well!